Exploring the intersection between automation technology and the cannabis industry, this B2B brand is a fusion of the bold, sleek style of cutting edge tech companies with the vibrant energetic personality of modern cannabis enthusiasts.
As Creative Director I've been involved with Vape-Jet's marketing efforts from the early start up phases. I've worked with the team to develop their brand identity, designed and built various iterations of the website, shot product photography, created promotional printed materials, brand swag, product packaging, social media and email marketing assets.
Visit Vape-Jet.com to see more.
Logo Design


Brand Guidelines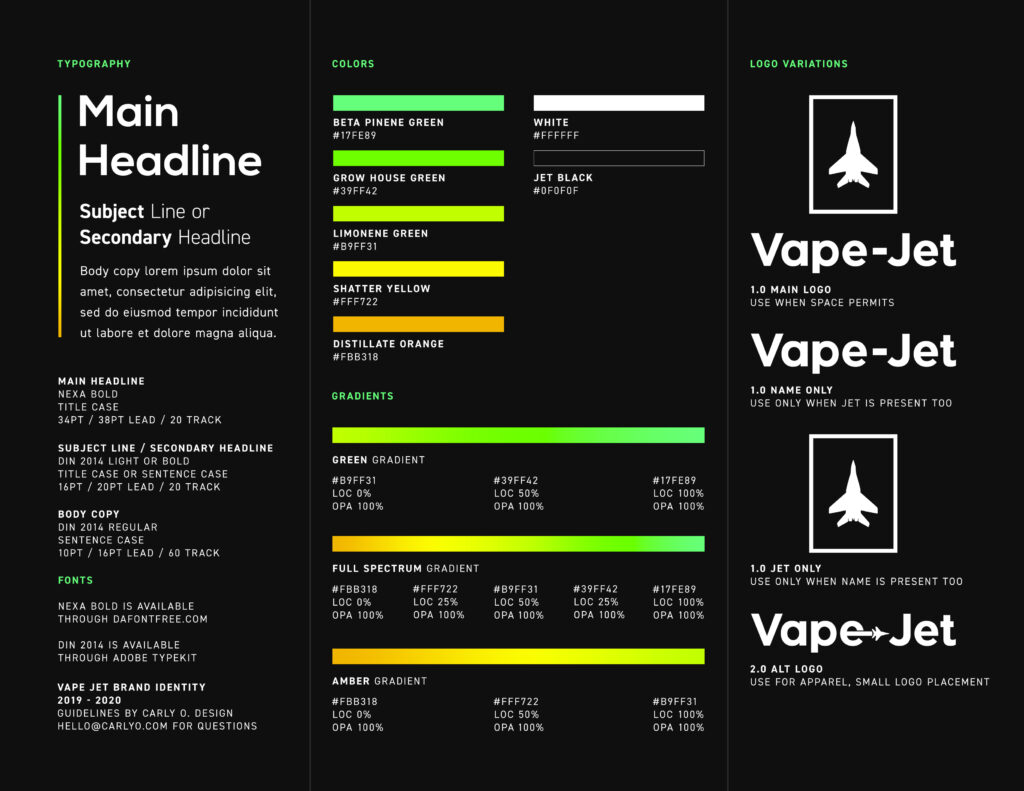 Stationery & Printed Marketing Materials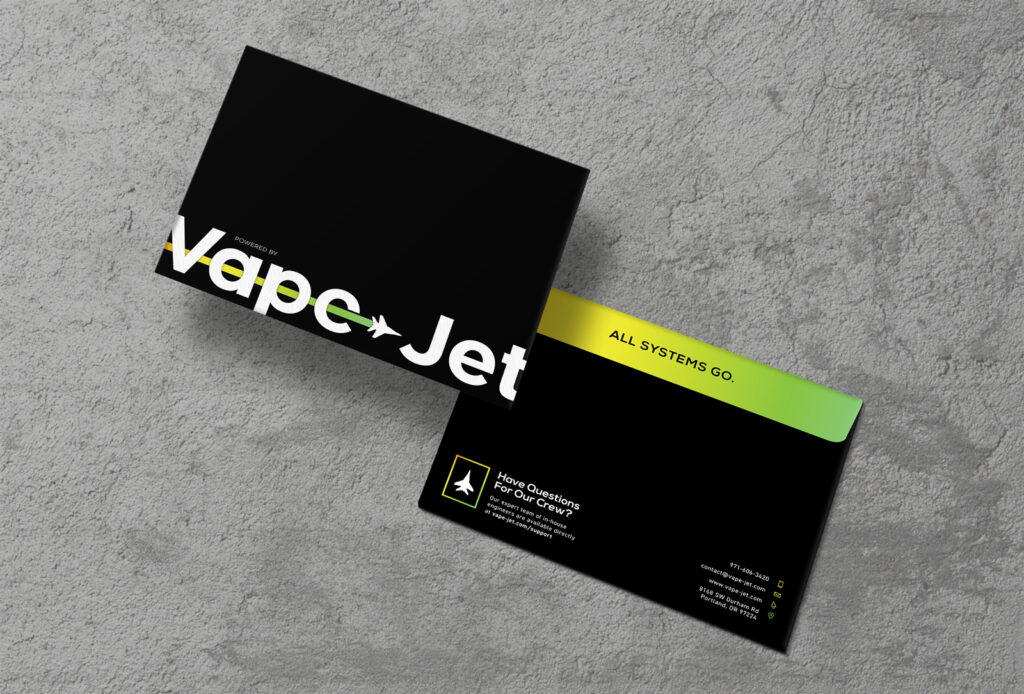 Product Photography
Social Media Content
Website Design


Video / Animation